World Snow Overview
We've created this page to help you find the best snow conditions. It combines past, present and future data sources from around Snow-Forecast.com and updates regularly. The Snow Roundup page is updated on Mondays and Thursdays for all major ski resorts. Live Eyeball snow updates are shown in real time when submitted via twitter by our global network of reporters. Resort Picks lists ski resorts from around the world where new snow is forecast, powder is reported and latest snow depths.

SNOW NEWS UPDATED 20 MARCH 2017
INTRODUCTION Sun and cloud dominated the sky across the majority of our featured Austrian resorts on Monday 20th resorts. Temperatures are once again very warm, and coupled with a fohn wind, the weather is starting to take its toll on some resorts. Generally, base depths have been on the decrease, but some good skiing remains on offer on the upper slopes of resorts such as St Anton, where fresh now has fallen over the weekend. It's a similar story in Germany also, recent weather conditions are having a strong impact on snow cover creating patchy conditions in places.
AUSTRIA It was a predominately sunny day across most of our featured Austrian resorts on Monday 20th March. The temperatures were very warm once again, and coupled with a fohn wind that is moving around the country, base depths have decreased by around 10cm since the end of last week. That said, the upper slopes in the Arlberg region are still offering some nice skiing, thanks to around 10cm of fresh snow that fell at St Anton/St Christoph (60/315cm) over the weekend. Near Obergurgl, Pitzal (171/215cm) also benefited from 11cm, and was running all 12 of its lifts on Monday. In contrast, the amount of lifts running across the Ski Juwel (30/80cm) area has dropped significantly, across Alpbach, Niederau and Wildschonau only 27/46 lifts were open on Monday. In the Ski Welt (35/45) the base depth has decreased by around 20cm from the resorts reading last Friday, and it seems that the spring weather is starting to take its toll on the snow at resorts such as Ellmau, Scheffau and Soll. For much of the week ahead, expect changeable weather and a mixture of sun, cloud, rain and even some thunderstorms for resorts such as Damuls/Mellau (90/140cm). For skiing at higher altitude, there could be up to 16cm of fresh snow on Tuesday 21st March for Hintertux (80/210cm).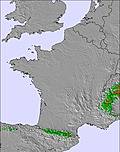 FRANCE It was another beautiful, sunny day in France on Monday 20th of March. The warm temperatures and sunny weather mean spring conditions are becoming the norm in the French Alps. Those who prefer firmer runs will need to get up early and head up the mountain. Lower slopes are likely to be slushy, getting on patchy in the afternoons. There were spring conditions as far as the eye could see in the Portes du Soleil today. Resort runs in Morzine (70/100cm), Les Gets (30/110cm) and Chatel (30/80cm) could get rather slushy later on. Even Avoriaz (90/180cm) slopes were softening up pretty quickly. It was a similar situation in Flaine (73/285cm), though pistes stayed firmer for longer thanks to the altitude. It's worth bearing in mind that the Flaine, Sixt connection is now shut. It's pretty muddy around the resort runs in Orcieres (15/210cm) where the spring weather is really putting the groomers to work. You can expect those to get slushy in the afternoon. There were spring conditions in Serre Chevalier (25/150cm) too, however if that wasn't your thing there were still plenty of firmer, more wintery conditions up high. Slopes at the top of Monetier were excellent and keeping firm for a while. Conversely, slopes down to Chantemerle were slushly and soupy very early on.

SWITZERLAND Another lovely spring weather day in Switzerland today, Monday 20th March. Predominantly sunny conditions provided good on piste skiing today with snow going through the normal spring transitions from hard to soft. Off piste snow is varied and only really an option above 2200m elevation. The week ahead will provide varied weather conditions, sunshine and light cloud will remain until Wednesday morning, and from then cloudy snow conditions will take charge. Currently there is some very heavy snow forecast for Saas Fee (20/205cm) and Zermatt (5/165cm) around one and a half metres. Further north in Engelberg (20/72cm) moderate snowfalls are expected. Old man winter it seems is not completely finished with Switzerland.

ITALY Monday 20th March was another predominantly sunny ski day for our featured Italian ski resorts. Despite the recent shift towards more spring like conditions many of the Italian resorts of still offering some great ski conditions. On piste snow is good, with typical spring transitions occurring throughout the day. Off piste skiing is once again very limited in most resorts, the best off piste can be found in the Bormio region and around The Matterhorn. The forecast is for mixed conditions this week, with some decent sized snowfalls expected. Resorts in the Bormio region and around The Matterhorn may see over a metre of fresh snow by the end of the week. Light snow is also forecast in the southern Milky Way ski area.
ANDORRA Things are seriously spring like in Andorra at the moment, and with the sun still shining, these conditions are only likely to intensify. The sun was shining in all our featured resorts in both Grandvalira and Vallnord.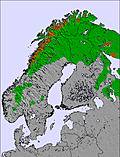 NORWAY/SWEDEN It's been a good spell for Scandinavia, and there was still lots of good skiing to be found on Monday 20th of March. It feels much more like winter in Norway, thanks to colder temperatures and some new snow here and there. Geilo (70cm), for instance, had 5cm of new snow, making slopes fresh and enjoyable. Over in Sweden, there has been around 14cm of snow in 72 hours in Are (88cm), whereas Salen (88cm) has had a dusting of around 2cm overnight. Coincidentally, both resorts have identical base depths of 88cm.

GERMANY Spring weather is continuing to take a toll on the slopes of our featured German resorts. Monday 20th March was a classic foggy and rainy spring day. On piste snow conditions are wet and slushy and some large dirt patches are starting to appear all the way up to mid mountain. Off piste is very limited with only the high altitude areas even viable. The number of open lifts is also starting to see heavy reductions, some resorts are now less than half open. In the forecast, very classic spring weather conditions are ahead with a mix of rain, foggy wet cloud and even the off lighting storm expected. Fresh snow might appear on the high slopes but rain will should be expected during the next 72 hours.
BULGARIA The new week started with a mixture of sun and cloud for our three featured Bulgarian ski resorts. There has not been any new snow over the weekend, and the temperature has risen considerably, meaning conditions are becoming increasingly spring like Bansko (70/150cm) is expected to remain largely sunny for the coming week, with temperatures around +7 or +8C. Borovets (160/170cm) and Pamporovo (55/80cm) are forecast for clouds and rain up until Thursday 23rd, at which point we may see the sun return.

SCOTLAND Lift operation for Scotland's ski resorts in the east was on hold on Monday 20th March due to strong winds. However, it was snowing heavily at Glencoe (5/15cm) and Nevis Range (5/15cm), with the latter reporting some decent snow cover on upper runs. Looking to the west, unfortunately there is not enough snow at either The Lecht or Glenshee to be able to offer any skiing. Snow is expected across our featured resorts until Thursday 23rd March, with the greatest accumulations predicted in the east. Following this, the sun should then return and dominate the skies for the rest of the week.

USA Spring conditions have arrived for the American ski fields on Monday 20th March. The western resorts of the USA have finally arrived in spring conditions with soft slushy snow and sunshine in abundance. Meanwhile conditions remain cold and fresh in the east thanks to recent snow falls. The snow remains good, soft and forgiving on piste although the off-piste skiing is now starting to become harder to find. The coming week will bring more spring conditions with a mix of rain and sun, even the odd lighting storm can be expected in Colorado. It has been a sensational winter for the American resorts, even with spring conditions taking hold there may still be some large snow dumps to come next week.

CANADA Monday 20th of March was another superb day for skiing in Canada. There are some seriously, seriously good conditions in Lake Louise (244cm) at the moment as a result of some hefty snowfalls. Today saw yet more snow, bring the 7 day total up to 73cm. Somewhere that has enjoyed a late surge to become one of the best places in the world to ski right now is Marmot Basin (164cm). They haven't been the top of my list of places to mention much this season, but that has all changed recently, another 25cm in the last 24 hours. Amazing. All in all conditions remain pretty winter, but spring conditions don't feel a million miles away.

EUROPEAN WEATHER OUTLOOK In Austria, warm temperatures coupled with a fohn wind are likely to bring a mixture of clouds and rain for first part of the coming week, and you can expect the snow to become increasingly heavy and wet as a result. Across the border into Italy, rain is also likely to dominate the forecast until the mid-week, at which point temperatures are expected to drop and some decent accumulations of fresh snow could arrive on Thursday and Friday. In France and Switzerland, there is snow forecast from tomorrow, with accumulations likely to start fairly light in France, but build to heavier showers by the later stage of the week. In the Pyranees a band of low pressure is expected to bring precipitation to resorts in Andorra. Current forecasts suggest that temperatures could be between +3 and -5C this week, which could provide a mixture of rain and snow based on altitude. The outlook is similar for our featured Spanish resorts that sit within the Pyranees. For Sierra Nevada near Granada, sun and cloud is likely until Thursday 21st, and from then cloudy skies and snow are forecast. Looking to Scandinavia, the first part of the week in Norway is likely to bring clouds and small amounts of snow. From midweek a spell of high pressure could move in, which will bring some lovely sunny skies. Over in Sweden, Are is likely to be snowy this week, with 15cm predicted by Friday 24th, while in Salen the weather should be fairly sunny from Thursday onwards. In Scotland, it is currently very windy at present with heavy snow falling in the west. Snow is expected to continue until Wednesday, and the hope will be that enough will fall to reopen some runs at resorts such as The Lecht and Glenshee.

NORTH AMERICAN WEATHER OUTLOOK Levels of snowfall have definitely subsided in the U. S. A over the last 6 days, as spring conditions have begun to creep in. There were dustings in the key ski states but not much more than that. The exception is Washington, which has had some significant dumps due to the storms that have hit the North West coast. Heading north, there has also been lots of snow in British Columbia, though the best snow is on the peaks as the lower stuff can be heavy and wet. The outlook for the next 6 days is pretty calm with the heaviest snowfalls being in Southern B. C, in resorts around Vancouver. The hotspot in the U. S will, not for the first time this season, be California.he first time this season, be California.