World Snow Overview
We've created this page to help you find the best snow conditions. It combines past, present and future data sources from around Snow-Forecast.com and updates regularly. The Snow Roundup page is updated on Mondays and Thursdays for all major ski resorts. Live Eyeball snow updates are shown in real time when submitted via twitter by our global network of reporters. Resort Picks lists ski resorts from around the world where new snow is forecast, powder is reported and latest snow depths.

SNOW NEWS UPDATED 12 OCTOBER 2017

INTRODUCTION Dry and Sunny conditions continue across the Alps, with the temperatures up on the glaciers hovering around 0C. For many resorts this does not pose a serious problem due to snowfalls in the previous two weeks which improved the snow. These conditions are expected to change little across the entire Alps, with little variation between Austria, France, Italy or Switzerland.
AUSTRIA Though the snowfall of previous weeks has now settled and groomed, low temperatures are maintaining the good conditions. Hintertux Glacier (75cm) is offering good summer skiing, with 35km of slopes served by 15 open lifts, while Kaprun (100cm) offering 10km of glacial piste served by 8 open lifts. Conditions are unlikely to change over the coming week with no significant clouds in sight and little change in temperatures either.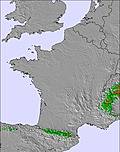 FRANCE Little has changed in Tignes (20cm) our only open French resort; coverage is unsatisfactory with no sign of improvements due to blanket sunshine across the Alps. Over the weekend and the coming week temperatures are likely to hold above freezing with minimal cloud cover in sight.

SWITZERLAND Zermatt (60cm) and Saas Fee (70cm) continue to experience clear skies and temperatures hovering around freezing on the slopes, with 14km of slopes open on the Zermatt glacier on the 12th of October while Saas Fee offering 18km. These clear skies are not forecast to change, with only occasional clouds over the Matterhorn possible.

ITALY Conditions remain generally unchanged in Italy, with similar weather conditions across the Alps. The most notable conditions are Passo Stelvio (145cm) with 5/9km of slopes open and very good coverage across the glacier. Much like the rest of the Alps, these clear skies are forecast to continue through the weekend and into next week, though temperatures may be slightly lower than other areas of the Alps.

NORTH AMERICA Across the pond it has been snowing in America, and there is a real sense that the winter season is on its way. In Oregon, our only summer resort, Timberline (23cm), received a further 13cm of fresh on the 10th October, and was experiencing heavy snowfall on Thursday, with around 25cm expected to fall throughout the day. However, the ski area is still open on weekends only, where riding will be available on the Palmer Snowfield.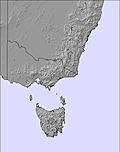 AUSTRALIA All of our featured Australian resorts are now closed for the season.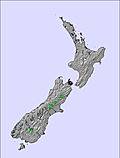 NEW ZEALAND It was a lovely day across New Zealand on Thursday 12th October, with sunny skies from Whakapapa (200cm) and Turoa (225cm) on the North Island, right down to Cardona (25/80cm) on the South Island. There was freezing conditions overnight, which left around 10cm-15cm of fresh snow, and conditions remain very good for the time of year. Current forecasts are suggesting that a band of low pressure will move over on Friday, and could lead to yet more new snow. By the weekend we are then likely to see a return to fairer weather.

SOUTH AMERICA All of our featured South American resorts are now closed for the season.for the season.