World Snow Overview
We've created this page to help you find the best snow conditions. It combines past, present and future data sources from around Snow-Forecast.com and updates regularly. The Snow Roundup page is updated on Mondays and Thursdays for all major ski resorts. Live Eyeball snow updates are shown in real time when submitted via twitter by our global network of reporters. Resort Picks lists ski resorts from around the world where new snow is forecast, powder is reported and latest snow depths.

SNOW NEWS UPDATED 19 JANUARY 2017
INTRODUCTION Sunny skies and excellent skiing was the order of the day in Austria on Thursday 19th January. There has not been any new snow over the last couple of day, but low temperatures have ensured that the groomed trails remain in excellent nick. The off piste in many resorts is now mainly tracked out, but pockets of powder can still be found quite easily by those with a more discerning eye.
AUSTRIA An absolutely glorious day across Austria on Thursday 19th January. The country basked in sunshine and temperatures were well below freezing, meaning that conditions remained very good indeed. In the Ski Welt (65/75cm), the resorts of Ellmau, Hopfgarten, Scheffau and Soll are all looking impressive. The last snow in the area was on the 16th January, and the off piste is now mostly tracked out. However, 86/91 lifts were spinning on Thursday, and with 275km of groomed terrain on offer, there are plenty of different options available for all abilities. In the Arlberg region, the lower slopes at St Anton (60/150cm) and St Christoph (60/150cm) were packed, whilst the upper slopes surrounding the resorts were in excellent nick. Nearby at Lech (80/120cm) and Zurs (80/120cm) all but two of the lifts were running (85/87) and the skiing across the area is superb. Of all our featured Austrian resorts, only one was struggling somewhat compared to rest. Bad Kleienkirchheim in east Austria (15/20cm) has still got a relatively shallow base depth compared to other resorts, and was also an anomaly in the sense that it was also a partly cloudy day on Thursday too. The sunny skies are set to continue on into the weekend, and current forecast predicts that fine views should prevail well into next week. Temperatures may rise slightly over the weekend, but should still remain cold enough to keep the snow in great condition.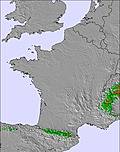 FRANCE Thursday 19th of January was a superb day for slope skiing as the fresh snow off-piste starts to become stale. The weather was almost perfect right the way across the country with light clouds and most and clear blue skies providing stunning vistas of both mountain ranges. Flaine (70/200cm) and the rest of the Grand Massif have much improved conditions with slopes providing some really enjoyable skiing. The links between resorts are now finally open, much to the relief of holidaymakers. We have to mention some resorts in the Pyrenees, as these have had monumental dumps recently. Bareges/La Mongie (100/180cm) has 80cm of fresh snow at the top of the mountain, though this is fast getting tracked out. Cauterets (85/250cm) is also in amazing nick right the way down to the valley floor. Loads of fresh powder still to be found there. If you want powder you best head to the Pyrenees, but if you want excellent slope skiing and excellent weather, all of France is providing these in abundance right now.

SWITZERLAND High pressure weather conditions return to Switzerland on Thursday 19th January. There was hardly a cloud in the sky today as strong sunshine and dry conditions settle in for the weekend. On snow conditions were still mostly excellent today thanks to the recent snowfalls and cold temperatures. Off-piste conditions are varied as most resorts are now tracked out, the snow is still light and fluffy however. The forecast is showing strong sunshine everywhere, except around The Matterhorn where snowfalls of 30cm on Sunday 22nd may occur. Currently beyond Sunday sunny weather is expected but this may change by next week.

ITALY Strong sunshine has returned to the border regions of Italy on Thursday 19th January. Despite heavy snowfalls which have been impacting more southerly central regions of Italy, dry sunny conditions are dominating The Alps range. On snow conditions today were still very good thanks to recent snowfalls. The Holiday crowds have disappeared from most resorts so conditions on the lower slopes were also good. If you are heading out skiing in Italy in the coming week you should expect mostly sunny dry conditions. Sunday will see a light disturbance pass through bringing some snowfalls of about 20cm around The Matterhorn and The Sella Ronda. The Milky Way area may see 15cm, elsewhere a lighter dusting is all that should be expected.
ANDORRA Thursday 19th of January was another superb day for Andorran ski resorts after recent snowfalls. Soldeu (80/130cm) and Pal/Arinsal (30/140cm) were in excellent condition, reflecting a general trend across both Grandvalira and Vallnord. There is still some good powder to be found off pistes, though much of the obvious terrain has long been tracked out.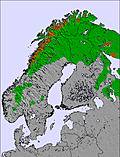 NORWAY/SWEDEN Thursday 19th of January was an O. K day for skiing in Scandinavia as resorts await much needed further snowfall. Grooming is excellent, so it's not so much an issue for pistes skiers, but pounder hounds and ski tourers will be hoping the forecasts are right in predicting snow in the coming days. There were horrible conditions in Are (60/60cm) today, where it is raining on much of the mountain. Lifts in Salen (75cm) are now operating at full capacity, a whopping 87 lifts to choose from. It was otherwise an unremarkable day in Norway and Sweden.

GERMANY A lovely sunny day in Germany today Thursday 19th January. Conditions were excellent in Germany today, cold temperatures have kept the recent fresh snow in perfect condition. All of our featured resorts are showing an excellent coverage of snow, this should secure a decent base for the rest of the season now. In the forecast, sunny weather is making a big return. Sunny dry weather is going to feature well into next week. Temps should stay below zero but strong sunshine may make for some icy patches on the lower slopes. Still an excellent time to be in mountains, for those heading to Germany this week, pack the sunscreen and sun glasses.
BULGARIA Powder day conditions in Bulgaria on Thursday 19th January. Excellent snowfalls today and over previous days made for outstanding skiing and riding in Bulgaria today. Around 40cm was expected to fall today making for poor visibility storm riding, but powder snow conditions all the same. In the forecast stormy conditions will continue through until the weekend when sunshine will return. There is also good chance of my moderate snowfall in the middle of next week. An excellent time to be skiing in Bulgaria right now.

SCOTLAND Following a more promising spell and some lift accessed skiing in Scotland, all resorts were closed on Thursday 19th January as the country awaits further snow. The current forecast shows for sun and cloud to continue into next week, before temperatures of around +6C may bring rain on Thursday 26th.

USA It was another day of excellent albeit varied conditions in America this Thursday 19th January. Once again it is very hard to pick a resort as being outstanding as everywhere is offering fantastic skiing. In the West snow is expected every day in California, Utah, Nevada and Colorado. Even in north west Montana snow is expected all week. In shocking news Mammoth (355/683cm) is expecting another two metres of snow in the next six days. In the east cloudy snow conditions will continue, some rain is possible at Smuggler's Notch (50/86cm) but conditions are still excellent currently. The outlook is for more snow for the USA, the excellent season continues.

CANADA Thursday 19th of January marked a return to powder days in Canada. It was snowy in Banff today with Lake Louise (101/152cm) getting 10cm over the past 24hours. There were also great conditions in Panorama (58/102cm) where upper slopes were covered in soft, fresh snow. 14cm has fallen there in the past 24 hours. Roughly the same amount fell in Red Mountain (145cm), which is also enjoying a powder day. Snowfalls are set to taper down this week so get up there today if you are lucky enough to be in the country.

EUROPEAN WEATHER OUTLOOK Big snowfalls in the Pyrenees earlier this week, and more still to come. Things will turn mostly sunny and dry in the European Alps over the weekend, but it is utter powder skiing in the Pyrenees right now. To add to the outstanding amounts of fresh snow already on the ground another metre is expected to arrive by Monday. Font Romeu is expected to get 60cm on Sunday, 20cm on Monday followed by a week of sunshine, dream conditions. Long range forecasting is confident that more snow is coming to The Alps, however this time it will be in the southern regions. Italy and southern French resorts like Isola 2000 are in line for a storm front from the Mediterranean Sea west of Corsica. Accumulations and exact direction are still uncertain but forecasts agree, long awaited fresh snow is coming. In the far north, conditions will continue much as they have been with no significant snow in the short term forecast.

NORTH AMERICAN WEATHER OUTLOOK The epicentre of North American snowfalls is yo-yoing back and forth more than a West Bromwich Albion team at the moment. Over the last 6 days, major snowfalls have been concentrated around the Canadian west coast and the state of British Columbia. Over the next 6 days they are set to return to the Californian Mountains, which have only just recovered from their last mega dump! Resorts like Mammoth and Squaw are yet again set to be at the heart of things, with an unbelievable meter and a half heading in their direction.d a half heading in their direction.