World Snow Overview
We've created this page to help you find the best snow conditions. It combines past, present and future data sources from around Snow-Forecast.com and updates regularly. The Snow Roundup page is updated on Mondays and Thursdays for all major ski resorts. Live Eyeball snow updates are shown in real time when submitted via twitter by our global network of reporters. Resort Picks lists ski resorts from around the world where new snow is forecast, powder is reported and latest snow depths.
SNOW NEWS UPDATED 20 SEPTEMBER 2023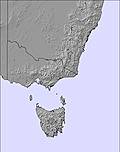 INTRODUCTION We are reaching the tipping point in the year when northern hemisphere ski areas begin snowmaking, and in the case of some already opening for the new 23-24 season, whilst in the southern hemisphere we'll see the first areas close for their 2023 seasons. This is the start of astronomical autumn/fall in the north, and spring in the south, three weeks after the seasons changed by the meteorological measure, so for the next few months everyone is agreed it is autumn/fall or spring.
AUSTRALIA REPORT Warming temperatures as spring continues to take hold remain the main factor impacting Australia's ski areas. Things moved quickly on Sunday/Monday with Thredbo announcing at the end of the ski day on Sunday that it was closing a fortnight earlier than expected due to the heat. Mt Buller also closed as planned, joining already closed-for-the-season Selwyn resort and Mt Baw Baw, meaning more Aussie areas had closed for the season than remained open. But the cull hadn't ended with two more of the three still going at that point first reporting steep cuts in what could still safely open and then deciding to close altogether. Falls Creek (20/45cm / 8/18"), which was among the resorts reporting snow flurries at times through the past week, first announced it was closing around half its remaining eight lifts that had still been operating at the weekend for the remainder of the season. Then announced they were bringing that end lof season forward to this Wednesday 20th due to warm temperatures ad rain forecast. Mt Hotham (15/35cm / 6/14") also announced it had lost the battle to keep terrain open around its Village chairlift at the end of last week, closing that and more, before saying it was ending kits season dearly too. So it's just the county's largest resort Perisher (30/100cm / 12/40"), just about clinging on to its metre base, that's still open, at least at time of writing. It is down to about 40% of its terrain remaining open at 24km (15 miles) of slopes. The base stats were more than double any other centre in the country though.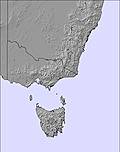 AUSTRALIA FORECAST There's more warm, sunny weather in the forecast which will continue to challenge Perisher's efforts to keep terrain open and make it to the start of October. Overnight lows should still get down close to freezing, sometimes a degree or two below, but daytime highs will continue to get well into double figures, sometimes as high as +15C on lower slopes, continuing the fast thaw and meaning conditions will be at their best early in the morning.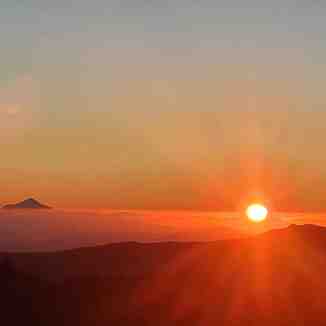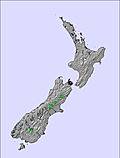 NEW ZEALAND REPORT Rather wild weather has continued to dominate conditions in New Zealand with gale force winds a major factor that has continued to lead to centres being forced to shut some or all of their terrain for full or part days. Beyond this conditions are becoming more springlike and with the cocks due to spring forward in a week's time there'll be an ever more springlike feel to the snow, with 'corn' conditions increasingly likely. On the North Island Mt Ruapehu has announced plans to stay open for another month to the 23rd. Its Turoa base is still posting the world's deepest base at present, although it has dropped about 15% on its peak of 255cm (102") a fortnight ago. On the South Island Mt. Hutt's (95/195cm / 38/76") base has dropped below two metres up top and it has lost several days to the weather extremes, but it remains on target to be among the last three ski areas still open in the southern hemisphere come mid-October.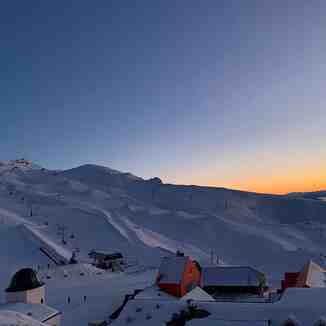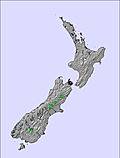 NEW ZEALAND FORECAST It should remain cold and be quite snowy for New Zealand's ski areas for the coming week. Temperatures dropping as low as -8C overnight are forecast with daytime highs not getting much above freezing for most areas. The 'blip' in the forecast is midweek when warmer temperatures could bring rain, but after that some very heavy snowfall is forecast.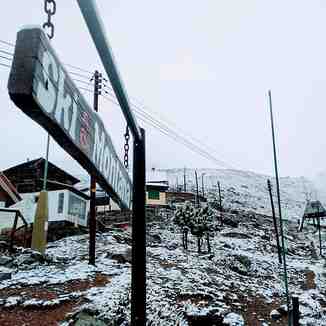 ARGENTINA REPORT We still have nearly a month left of Argentina's season with the country's largest resort, Catedral (20/110cm / 8/44") near Bariloche, announcing last week that it was extending its season to October 15th. It continues to post the most terrain open in the world at present, although it has dropped to about 50% of its full area. There's plenty more snowfall reported on the country's slopes although for some we're now into the final week of winter 2023. Las Leñas (80/180cm / 32/72") has the deepest snowpack in the country and still 34km (21 miles) of slopes open but Chapelco (0/152cm / 0/61") is now far behind on snow depth and has been posting powdery images from the upper mountain this week.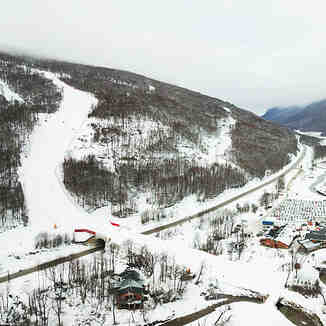 ARGENTINA FORECAST Springlike weather ahead with temperatures ranging between -10C and +10C and a mixed bag of conditions although mostly dry.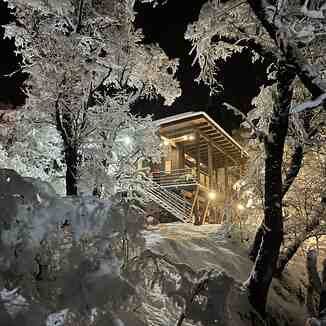 CHILE REPORT Chile is enjoying quite the epic end to the season with Portillo (80/203cm / 32/82") reporting it had over five feet (1.6 metres) of snowfall from the latest storm system to hit, taking its season-to-date total past 5.6m (approaching 19 feet). It's also one of just three ski areas on three continents posting a 2m (80") plus base this week. The downside if all the snow has been closed access roads, but these have now re-opened. El Colorado/ (30/90 cm / 12/36") has the most groomed terrain open in the country and is actually one of the top three in the world this week with 41 km (25 miles) of slopes, about 80% of its full area still.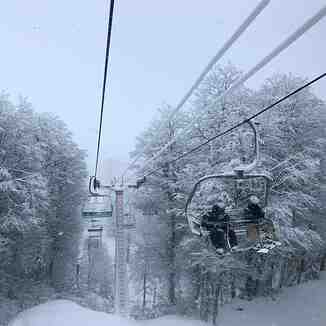 CHILE FORECAST The heaviest snowfall seems to have finished for now, possibly the season, but skies will remain overcast with light snow showers and temperatures typically in the -7C to +5C range so still fairly wintery. A sunny end to the week further south with northern areas remaining overcast. Northern Hemisphere

EUROPE INTRO We have had a few days this week when the number of ski areas open in Europe has been at the lowest number of all of 2023 - getting down to just two at the end of last week with very little open at the two open centres, while centres in Italy and Norway that were due to be open were temporarily closed by warm weather. Indeed up to the start of this week, we have seen a return to very mild temperatures in the Alps continuing, with daytime highs on glaciers getting above +10C and overnight lows not getting back down to freezing. Thankfully now though that trend has ended, with much cooler weather arriving and even some sleet and snow flurries reported. That could be good timing with four more glacier ski areas expected to open to start their 23-24 seasons over the next two weekends.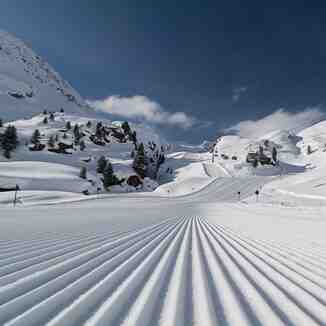 AUSTRIA REPORT Austria's glaciers are gearing up for their autumn opening season with five expected to be open by the end of the month, Pitztal due to join year-round Hintertux (0/10cm / 0/4") this weekend, then three more centres - the Kaunertal, Kitzsteinhorn above Kaprun and Solden glaciers - on the final weekend of the month. But so far the weather is not really ideal, staying stubbornly warmer than would be preferable, often remaining a degree or two above freezing even overnight at 3,000m, so it will be interesting to see if any of the planned opening dates are delayed. Daytime highs have been up to +10C on glaciers again, and +20C down in the valleys below. For Hintertux, it has been a largely dry week, the cover on its glacier has got ever thinner and is now just wafer thin with around 2km (just over a mile) of skiing possible.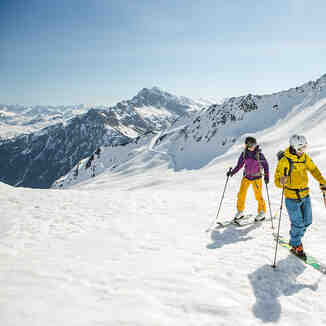 AUSTRIA FORECAST It is looking cooler over the next few days with glacier temperatures dipping a degree or two below freezing overnight and daytime highs halved to a much cooler +5C, all being well. There is even the chance of snow flurries, but hopefully positive news for the Pitztal and other glaciers due to open soon.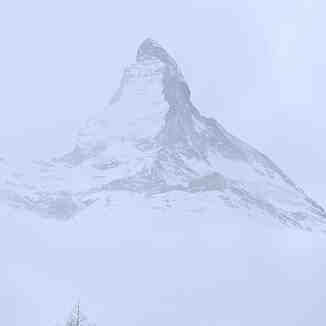 SWITZERLAND REPORT Switzerland is the only country in the Northern Hemisphere where you can currently find a ski area with more than 10km (6 miles) of slopes open, two of them in fact. Saas Fee (0/160cm / 0/64") and Zermatt (0/200cm / 0/80") both report about 12km (7.5 miles) of slopes open. Saas Fee has had a marked decline in its snowbase on its glacier, from a high of 2.5m a month ago, down to 2m, then back up to 2.1 after the end of August snowstorm but now dropping another 40cm (16") after another week of temperatures well above freezing on its glacier. Zermatt has by contrast been publishing the 2m stat constantly for months now. Engelberg is due to be the next Swiss centre to open, in early October.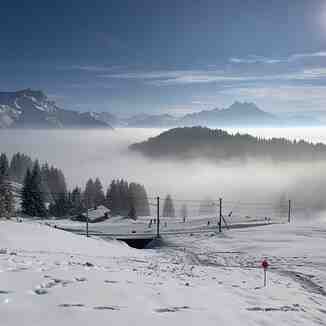 SWITZERLAND FORECAST A promising picture for the week ahead with temperatures a few degrees on either side of freezing above 3,000m, ending the warm weather and frequent snow showers expected on glaciers pretty well daily through to the weekend.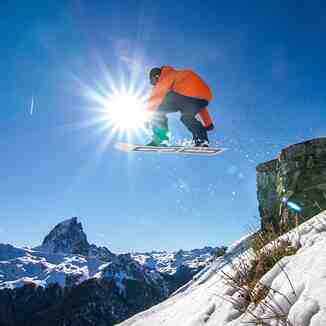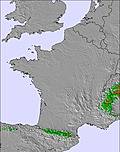 FRANCE REPORT There remains nowhere open in France and there are no plans for anywhere to open for skiing until the final week of next month when Les 2 Alpes hopes to open for glacier skiing and boarding for a fortnight before closing again a week into November. The Grande Motte glacier at Tignes which formerly opened from late September is not planning to open until the end of November now, around the same time as the main French season begins at Val Thorens too.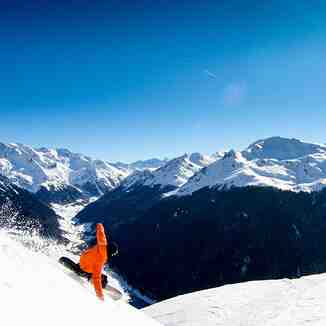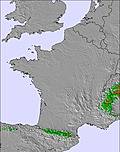 FRANCE FORECAST The past week has seen fairly mild temperatures with daytime highs reaching +10C at 3000m on glaciers and overnight lows remaining a degree or two above freezing. That's pretty much the picture for the week ahead too, although there is a chance of snow flurries on glaciers with slightly more changeable conditions in the forecast.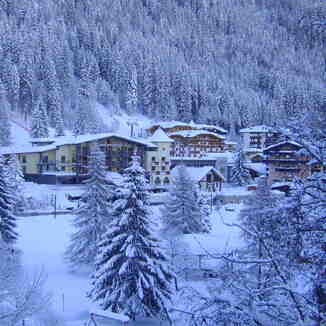 ITALY REPORT Unfortunately, there's currently no skiing possible in Italy with Passo Stelvio (0/30cm / 0/12") again suffering from the recent warm weather even on glaciers in the Alps and announcing last Friday that it was forced to temporarily close its slopes (there had been 4km of the 9km) until things improve. That's a repeat of the end of August when the closure only lasted four days before snowfall arrived allowing for a re-opening. Unfortunately this time it looks like the closure will be longer. The other skiing that had been open earlier this month with lift access to Zermatt's glacier ski area from Cervinia is currently in its annual autumn closure until early next month, this one is supposed to be the last one with year-round skiing from Cervinia as well as from the Swiss side starting in October.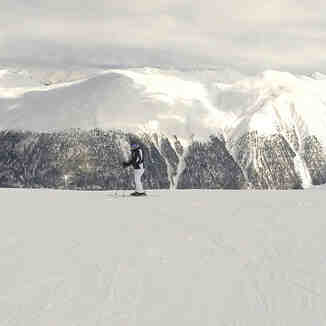 ITALY FORECAST After a predominantly warm and sunny few weeks things should be getting cooler with light snowfalls likely on the glacier through the latter half of this week. Overnight temperatures dropping back down below freezing and daytime highs are only a few degrees above so perhaps Passo Stelvio will be able to reopen fairly soon.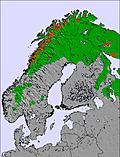 SCANDINAVIA REPORT Norway's Galdhøpiggen summer ski area (0/100cm / 0/40") is currently supposed to be the only ski area open in Scandinavia but unfortunately remains closed for a second week due to the impact of swarm weather on the snowpack. Temperatures have been dropping and there have been snow showers as well as the rain and sleet so it may be reopening soon - it's season officially running to the start of November. With one of the latest season starts (and ends) in the northern hemisphere, it's still nearly 6 months to the start of the 2024 season at "Europe's spring skiing capital", Riksgransen, ...but there's already fresh snow on the fells!
SCANDINAVIA FORECAST Temperatures shouldn't get more than a degree or two above freezing over the next few days with sleet and snow showers forecast at Galdhøpiggen - so much more skier-friendly weather. It's just a fortnight now until The ski season is due to start using snow recycled from last season after summer storage undercover at Levi and Ruka resorts up in Lapland. Their 23-24 season start date is 6th October.

USA REPORT There's been more cold weather and pre-season snowfall on high slopes in Colorado. Arapahoe Basin posted an image of its Montezuma Bowl turning white again for the second time in a week after snowfall at the start of the weekend. There was also snowfall reported in New Mexico on Monday, with Taos posting images of snowfall on higher slopes. This is all building excitement for the start of North America's 23-24 season which could be less than a month away now if early-October conditions allow for enough snowmaking at high resorts in Colorado, in the Midwest or at one of the other centres that can open in October elsewhere in North America in a good fall. Killington in Vermont sometimes manages it and is currently running a competition to guess when they'll start snowmaking.

USA FORECAST After the snow showers at the end of last week it has been sunny in the Colorado Rockies and looks like that will continue to be the case through the coming week. Temperatures continue to dip a degree or two below freezing on high slopes at night but get back up into the high 40s or even 50s in the daytime, so any snow that arrives isn't hanging around so far.