World Snow Overview
We've created this page to help you find the best snow conditions. It combines past, present and future data sources from around Snow-Forecast.com and updates regularly. The Snow Roundup page is updated on Mondays and Thursdays for all major ski resorts. Live Eyeball snow updates are shown in real time when submitted via twitter by our global network of reporters. Resort Picks lists ski resorts from around the world where new snow is forecast, powder is reported and latest snow depths.
SNOW NEWS UPDATED 2 DECEMBER 2020

INTRODUCTION It's a very strange start to December in Europe with far fewer ski areas open than would normally be the case at this point of the season, the start of winter by the meteorological measure of the seasons.
AUSTRIA REPORT It has been another mostly sunny week in Austria but also a cold one with temperatures generally staying well below freezing and the country's ski areas firing up snow-making cannons. There was also fresh snowfall on Tuesday. As we complete this report it remains unclear whether the country's ski areas will re-open as Austria moves out of its second lockdown or not. The resorts say they are ready to, and say they have measures in place to prevent virus spread happening again, but Austria is under great pressure from the largest EU countries to close ski areas until January. It remains to be seen which way the decision will go (an announcement is due on Wednesday) but currently, some Austrian areas could be reopening in a week's time.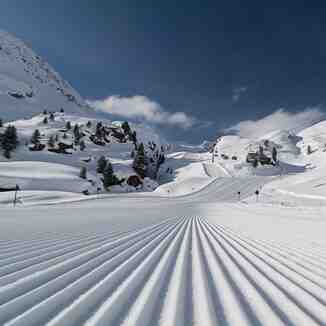 AUSTRIA FORECAST After the cold sunny weather of recent weeks there is some snowfall in the forecast for later this week, which will hopefully get resorts feeling more wintery, even as it remains unclear whether they'll be able to open for skiing. It's looking promising from Thursday on for most.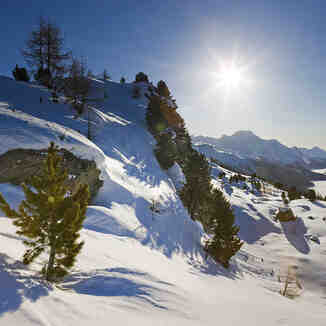 SWITZERLAND REPORT Swiss ski areas remain unique out of the 'big four' alpine nations in having their ski areas open and more centres opened last weekend, whilst those that were already operational have opened more terrain. For Engelberg, they opened the Laubersgrat chairlift to access more runs, for Verbier the run from Attelas to Ruinettes was newly opened for the winter. Zermatt (0/220cm / 0/88") still has the world's deepest posted base and, despite the slopes on the Italian side of the border remaining closed, has expanded its open terrain to 40km, just behind Saas Fee (0/210km / 0/84") which probably has the most terrain open of anywhere in the world still with 53km skiable. St Moritz (10/35cm / 4/14") is the latest Swiss area to open taking the total open in the country to 14. As to snowfall, the fresh forecast for the weekend didn't arrive but it did stay cold and there was some snow on Tuesday in parts of the country. So we're still waiting for a good snowfall but the temperatures are more promising.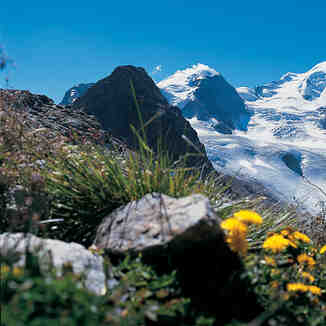 SWITZERLAND FORECAST Another cold but unfortunately mostly dry week is forecast. On the mountain, temperatures are well below freezing and that picture is the same down to about 1500m altitude but creeping above freezing point in the daytime lower down. It's currently looking like it should be snowing at the end of the week in many areas but the forecasts did point to that this time a week ago and it didn't really happen so let's hope things stay on track this time.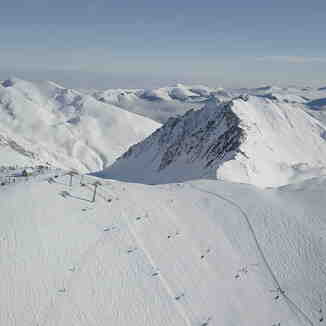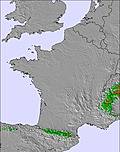 FRANCE REPORT It's fair to say there's quite a lot of anguish in the French Alps after the announcements last week by the country's president and prime minister that ski areas would not be able to open until January. The resorts are saying they'll be opening anyway offering everything except lift-assisted downhill skiing. They are also campaigning against the Christmas closure plans. It's not clear yet what the position will be regarding ski touring and avalanche safety. As to the weather, it has turned colder but has been largely dry and sunny, although there was some snowfall at the start of the week to lift spirits.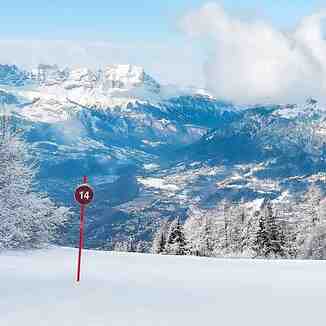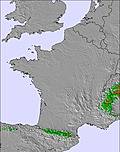 FRANCE FORECAST It should stay cold with temperatures double-digits below freezing at times up on the glaciers and higher slopes, creeping above freezing in the daytime in the valets. Staying dry midweek but a front should bring some snowfall towards the end of the week and into the weekend.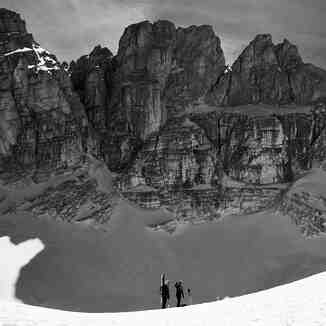 ITALY REPORT Italian ski areas are trying to work out ways that would allow them to open with increased pandemic spread prevention measures in place and fewer skiers on the slopes this December, but it remains to be seen if the plans will be approved by government. In the meantime, they are in the same boast as most ski areas outside Switzerland in western Europe, waiting for the official go-ahead to open. Italian ski areas have also had to face warm and generally dry conditions in November but here too snow-making has been underway since temperatures dropped and resorts say they're ready to open when permitted to.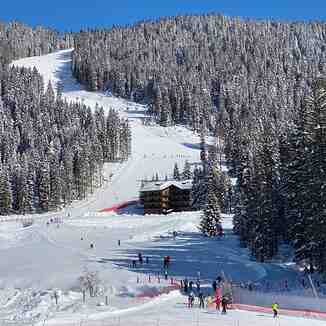 ITALY FORECAST Also in Italy the cold, sunny weather of the past week or so is set to continue through the middle of this week, but then there is snow in the forecast, arriving first in the east of the country with a multi-day storm expected in the Dolomites, then continuing further west later in the week.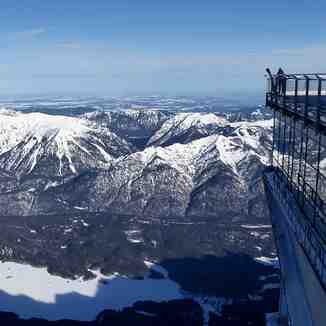 GERMANY REPORT Germany has extended its partial lockdown to December 20th and after a push by the leader of southern Bavaria, where most of the country's best-known ski areas are located, the country is now leading efforts in partnership with France and Italy to have all EU ski areas closed until January. Meanwhile, it has been colder though mostly dry over the past week. The Zugspitze glacier, has been reporting perfect conditions with plenty of snow lying to frustrated German skiers.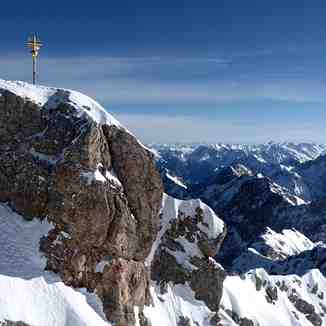 GERMANY FORECAST Another sunny week but fairly cold still to start December on German ski slopes. Some areas in the south are expected to see snowfall by the latter half of the weekend.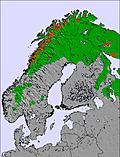 SCANDINAVIA REPORT It's rather a mixed picture in Scandinavia. Finland and Norway seem to be in fairly good shape with ski areas open and opening, in Sweden some centres are open but there appears to be more concern about the virus surging in resorts with health services unable to cope. This influenced the thinking behind the spring closures there, even when the country (almost uniquely in Europe) didn't go into full lockdown. It's staying mostly cold in the region anyway, temperatures typically around freezing or colder. Smaller areas have been opening and bigger areas like Hemsedal and Trysil, in Norway, are expected to open this coming weekend. More areas have been opening in Finland and one of the largest, Ruka (20/30cm / 8/12"), which has already been open for two months, expanded what they had open to 9 slopes with Front slopes 1 and 2, Kuru (5), Vuosseli (24) and Gondolirinne (18) newly added and lifts running for 10 hours a day to 7 pm in the evening.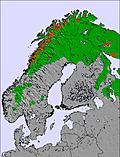 SCANDINAVIA FORECAST After a fairly dry and sometimes sunny few days midweek, fresh snowfall is expected in Scandinavia from Thursday or Friday onwards, temperatures staying generally low.

SCOTLAND REPORT Another week of changeable weather in the Scottish hills, with some snowfall but not cold enough for much to stick around. December 19th, the weekend before Christmas, is when four of the country's five areas aim to open. If there's not enough natural snow by then each will be abler to open small areas for beginners or small terrain parks using their all-weather snow-making machines which they've all been test running in recent weeks. Only Nevis range says it does not expect to open until sometime in 2021, depending on the virus and the snow. If there is a good natural snowfall before the 19th it's likely one or more of the other areas will open sooner.

SCOTLAND FORECAST There's optimism that there should be colder temperatures and snowfall to lower levels at the weekend on Highland slopes.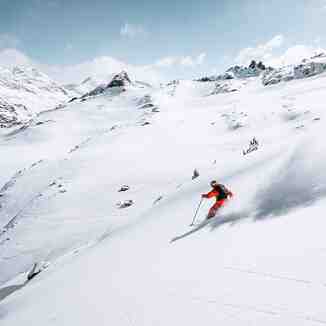 SPAIN / ANDORRA REPORT There was a big snowfall at Europe's most southerly major resort, Sierra Nevada, at the end of last week, the resort reporting nearly 50cm (20 inches) accumulating at the base and double that up high. They did not open at the weekend as they had previously planned to due to virus concerns in Spain. Elsewhere, Spain's Baqueira Beret say they'll open for the season around December 11th, they hope, and ski areas in Andorra around December 18th. Although the region's lower slopes are generally still rather green rather than white, some such as Masella have been posting very snow images of higher terrain.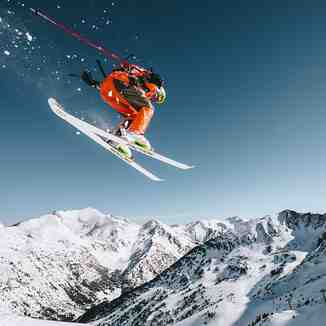 SPAIN / ANDORRA FORECAST After a warm and sunny start to the week temperatures are set to drop again from Wednesday, reaching double-digits below freezing with several fronts forecast to bring in snowfall in the latter half of the week.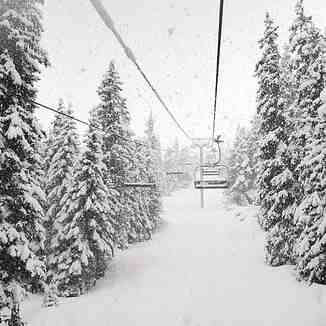 BULGARIA / ROMANIA REPORT It is not yet clear when ski areas in Bulgaria will be able to open. The country's tourism minister and the resorts are stressing the healthy nature of skiing but there is also the move to keep areas closed across Europe until at least January. Alongside that is the snow, of which there is very little as yet, although it has been cold enough for snow-making at times and resorts including Bansko and Pamporovo have been making snow this week. There was also some fresh snowfall on Monday.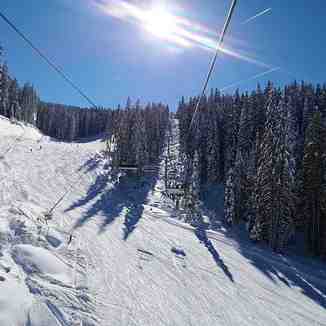 BULGARIA / ROMANIA FORECAST It's looking good for the start of November in Bulgaria, after a few sunny days midweek, it should turn snowier heading into the weekend, with temperatures generally staying well below freezing.
CZECH REPUBLIC / SLOVAKIA REPORT There's no sign as yet as to when ski areas will be able to open in the Czech or Slovak Republics. Conditions are much improved, with generally below freezing temperatures in the mountains and although there's still been little actually snowfall, snow-making machines have been fired up and Jasna had a sledging slope open for children to enjoy at the weekend.

CZECH REPUBLIC / SLOVAKIA FORECAST It should stay cold in northeastern Europe with no sign that temperatures will get above freezing in most mountain areas this week. There's not much precipitation in the forecast. It's a mostly dry picture.

USA / Canada

NORTH AMERICA INTRO North America continues to take a different path to Europe. Having announced stricter limits of the number of people in resort and social-distancing on lifts will be the norm this winter way back in the summer there have been few social media images of any crowds and the main issue has instead been tickets selling out and people who want to not being able to get their slot on the slopes. With Thanksgiving week last week being a key opening period in the US dozens of ski areas have been opening and the lifts are now turning in more than 100 resorts with most of the remaining major resorts that haven't yet opened due to do so this coming weekend. It is not a 100% opening-as-normal picture however. Different states have different opening rules and New Mexico has decided to stop ski areas opening there as part of stricter restrictions for a limited period, which has stopped Taos opening so far, although that ruling has now been lifted and it says it will open soonWeather conditions remain pretty good across the continent after the warmer spells for much of November. There's not been a lot of fresh snowfall this past week but it has stayed mainly cold. There has been an issue with gale-force winds in both west and east closing slopes at times though and some rain in the east during a hopefully brief period of warmer weather.

ROCKIES REPORT More ski areas have been opening in Colorado and Utah as well as famous names like Jackson Hole (8/38" / 21/95cm) up in Wyoming. In fact, newly opened Alta (20/58" / 50/145cm) has the deepest snow in the region.

ROCKIES FORECAST A largely clear week ahead for weather in the Rockies with sunshine the main feature in the forecast. It should be fairly cold, however, staying below freezing on the mountain, although base areas could get 5 or 6 degrees above freezing in the afternoons by the end of the week at lower lying resorts.

USA WEST REPORT More and more ski areas have been opening in west coast US states with Mt Baker (40/56" / 100/140cm), famously the holder of the record for the most snowfall ever recorded at any one ski area on the planet in the history of snow measuring, one of the latest to open, and posting both the deepest base in the US and one of the largest amounts of terrain available early season anywhere in the world. Most of the region's bigger and better-known resorts including Heavenly, Mammoth, Squaw Valley and Crystal Mountain are now open.

USA WEST FORECAST It is looking sunny for the coming week for much of the west coast; however, temperatures will generally remain at or below freezing, which should be good news for lying snow.
MIDWEST REPORT Half a dozen ski areas have now opened in the midwest, most of them in the states of Minnesota and Wisconsin, as the ski season in the region continues to build. Giant's Ridge (24/36" / 60/90cm) in Minnesota has the deepest base in the area so far and reported another few inches of natural snowfall at the weekend, whilst snow-making systems boosted cover.
MIDWEST FORECAST There's not much snow in the forecast over the coming week in the midwest but it is expected to stay below freezing which is clearly good news for the early-season snow cover.

USA EAST REPORT After the sometimes warm November in New England and the northeast setting opening plans back, more than a dozen ski areas have now opened in the area. Jay Peak (12/36" / 30/90cm)in Vermont, one of the latest to open, is posting the deepest early season base. Alas, the warm weather and rain did return to the region at the start of this week, leading to some temporary closures, but thankfully things are getting colder again now.

USA EAST FORECAST Hopefully, the high temperatures at the start of the week were a final autumn 'blip' before a cold winter. It's certainly looking much more promising over the coming week with freezing temperatures and snow in the forecast to end the week.

CANADA WEST REPORT It has kept snowing in western Canada, with more resorts opening and those that are opening adding more terrain. Jasper's Marmot Basin, for example, has opened its Eagle East and Rock Gardens terrain, the first of their experts only double black diamond terrain to open for the season. Revelstoke, with the continent's biggest lift-served vertical, and Whistler Blackcomb, with the continent's most extensive ski area, both in BC, are among the areas newly opened in the past week. However at the same time virus restrictions have been increasing and whilst ski areas have so far been allowed to stay open all non-essential travel is now banned in BC, so travelling to them from outside a resort is not permitted.

CANADA WEST FORECAST There's a break in the snowfall for the week ahead with some sunny weather in the forecast. Upper mountain areas should remain well below freezing in the sunshine but down at the base, it could get five to ten degrees above midweek in the afternoons.

CANADA EAST REPORT The start of the 20-21 season is running a little later than usual, perhaps due more to a warm November than the pandemic here, but the region's largest ski area, Tremblant (0/25cm / 0/10") has now managed to open some terrain on a thin base joining already open Mont Sainte Sauveur (0/30cm / 0/12") and with another large area, Mont Sainte Anne expected to open this coming weekend. Unfortunately, conditions remain 'challenging' with temperatures hovering around zero Celcius but with precipitation still falling sometimes as snow rather than rain.

CANADA EAST FORECAST It's another week which unfortunately could see more rain falling at some areas although hopefully, it will more often be snow. Temperatures again staying close to freezing, but not dropping much below and sometimes climbing up a few degrees to warmer numbers.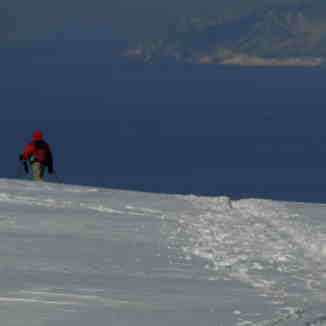 JAPAN REPORT It's not a vintage start to the Japanese ski season, where the long term forecast is for a slightly warmer winter than average due to Pacific Ocean weather conditions, which tend to favour one area for snow whilst disadvantaging another around its vast coast depending on which way it goes. But the season is arguably off to a better start than last winter, even with the pandemic on the rise again here too and causing its issues as well. The country's largest ski system, Shiga Kogen, was among those opening for the season, with thin cover, at the weekend. Nozawa Onsen, due to open the weekend after next, reported plenty of fresh snowfall to get anticipation levels up.

JAPAN FORECAST Temperatures look set to stay around freezing in Hokkaido and other ski regions over the coming week. There's not a huge amount of snow forecast though, with the next fronts expected towards the end of the weekend and mostly dry until then.