World Snow Overview
We've created this page to help you find the best snow conditions. It combines past, present and future data sources from around Snow-Forecast.com and updates regularly. The Snow Roundup page is updated on Mondays and Thursdays for all major ski resorts. Live Eyeball snow updates are shown in real time when submitted via twitter by our global network of reporters. Resort Picks lists ski resorts from around the world where new snow is forecast, powder is reported and latest snow depths.
SNOW NEWS UPDATED 19 MARCH 2019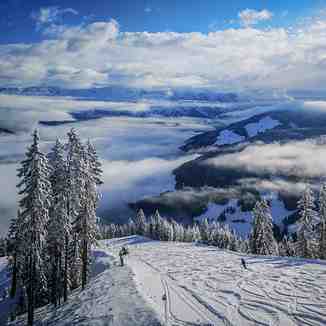 INTRODUCTION With spring (the traditional astronomical version) just around the corner, winter has been enjoying what may have been a 'final blast' (or there could still be more to come…?) in several of the world's leading ski regions.
AUSTRIA Austrian ski areas have enjoyed cold weather and a third snowy week in succession to make the first half of March the snowiest period in the country since the first half of January. The heaviest snow came at the end of last week when a number of resorts including Saalbach (80/210cm) and Solden (143/449cm) posted 30-40cm 24-hour accumulations and full-scale winter returned and some great powder skiing at the weekend. It has kept snowing in to the start of this week and some Austrian resorts have posted up to 135cm (4.5 feet) in total for the past seven days with many adding several feet (60cm) of snowfall, so with temperatures now rising and the period of snowfall coming to an end for the time being, and only a few weeks of the season left at some of the country's lower resorts, it's looking good for some classic spring skiing to round of Austria's winter 18-19.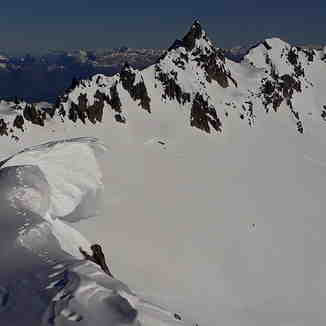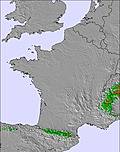 FRANCE Snow Depths in France have crept up for the first time in several months, on upper slopes at least, following snowfalls at the end of last week. Whilst seven days ago the deepest base in the country was at 2.9 metres, now a number of resorts say they have more than three metres lying on upper slopes. La Rosiere (138/340cm) is posting 3.4 metres and Les Arcs (173/335cm) across the valley is just behind on 335cm. Lower slope depths are getting a little more problematic at the traditional valley resorts, Morzine (35/315cm) is still reporting 35cm but Chamonix's (0/310cm) 5cm of a week ago is now zero after rain and warm temperatures there so here too it is definitely Spring skiing with lower slopes getting sticky after lunch with warm daytime temperatures in the valleys but often freezing overnight. At the higher, purpose-built French resorts this is less of an issue, Avoriaz (195/315cm) for example still has very deep snow at resort level too.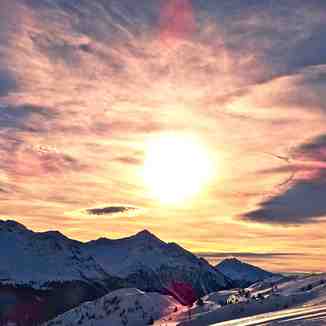 SWITZERLAND Swiss ski areas still hold the top two positions for 'deepest snow base in the world' after the country enjoyed more heavy snow too through the past week, again seeing the heaviest snowfalls, like the rest of the Alps, last Thursday and Friday. Engelberg (10/626cm) and Andermatt (65/600cm) both have more than six weeks of the ski season left, staying open into May. Swiss resorts have also posted the biggest snowfalls of the past seven days with little Vals (40/300cm) posting 1.5 metres (5 feet) of fresh snow and Les Marécottes - Salvan (0/270cm) 138cm (4.6 feet). As can be seen though, from some of the lower slope numbers for ski areas like Les Marécottes and Engelberg, in Switzerland too there's little left in the valleys at many areas and the era of top-to-bottom skiing this season looks to be nearing its end at quite a few of them.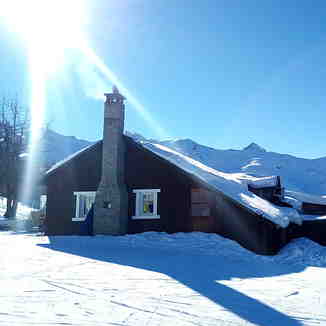 ITALY There has been fresh snow across Italy over the past week, refreshing slope cover here too, although again conditions are now best on higher slopes. The Presena Glacier (220/400cm), one of the last areas in the country to close for the season, in late spring most years, reported another 20cm of fresh snow on Sunday and has one of the deepest bases in the country. Although some resorts posted yup to 40cm of snow in the past few days it is looking like the end of the season at others. At Alpe di Siusi (1/38cm) near Val Gardena, for example, there was 5cm of fresh snow but with such a thin base and temperatures forecast to hit 15C in resort and 10C at the top of the slopes by the weekend, it's not looking good.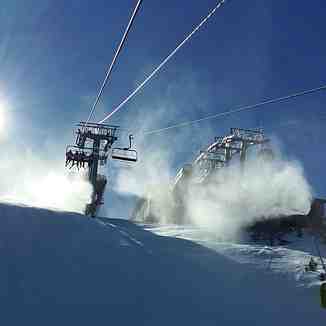 ANDORRA There has been a little fresh snowfall to start the week in Andorra, although only 5-10cm has fallen. Still, it was nice to get a refresh of snow cover on the pistes. There's about a month of the season left here and although there's no snow to be seen ion many of the valleys, resorts are pushing snow down the hillsides to maintain top to bottom skiing on the pistes. At Grandvalira (50/ 115cm) therefore all runs are open and all lifts operating at the Pyrenees biggest ski region.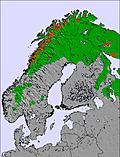 NORWAY/SWEDEN It has been another snowy week in Scandinavia and Norefjell (60/60cm) in Eastern Norway actually made the world top 30 for snowfall this past seven days with 90cm (three feet) of snowfall reported, quite unusual for a Scandinavian area where cold temperature and regular snowfalls are normal but big volume snowfalls less so. Bases are gradually building as the days get rapidly longer now and temperatures are more often above zero, with several dozen areas now reporting more than a metre of snow lying including Voss (105/150cm) and Hemsedal (95/105cm) which reported 27cm of new snow over the past three days.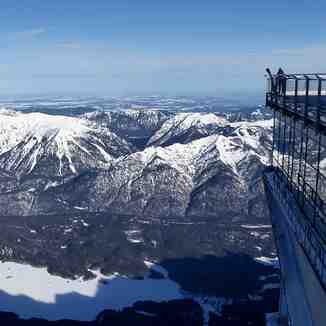 GERMANY Southern Germany's ski areas have reported some of the snowiest conditions of the past week in Europe, and whilst the snow has stopped falling for the time being in most alpine nations, German ski areas continue to report 20cm daily falls into the start of this week. The country's highest area, the Zugspitze (0/470cm), continues to report the biggest falls with the 15cm in the past 24 hours part of 90cm (three feet) of fresh snowfall this week.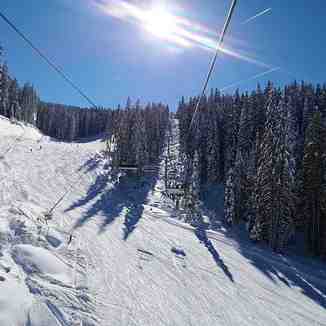 BULGARIA It has been mostly blue skies in Bulgaria this past week with just a little light snowfall and there's not much sign of any change as we move in to spring. The country's resorts continue to report good snow depths however which should see them through the remainder of the season there. Pamporovo (220.260cm) has the deepest base, but even Vitosha (40/105cm) with the least should have enough to last through into April now.

SCOTLAND Scottish ski slopes are in their best state for over a month with all five of the centres in the Highlands now re-opened and, altogether, offering more open terrain than they have been able to all season, this week. After the February thaw and mid-March gales, this week has seen accumulated snow bases pass the metre mark on upper runs and calmer weather allowed centres to re-open to skiers and boarders. Glencoe (95/130cm) has every run open and the other four areas about half of their runs each.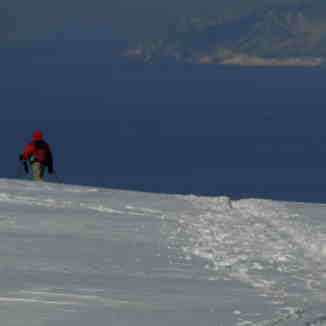 JAPAN A third fairly snowless week in Niseko (120/320cm), continuing the March trend, although there has at least been some snow in the past seven days compared to the previous fortnight - altogether 15cm has fallen since this time last week. Temperatures are also on the ride = hitting 10cm down in the valley - so snow quality is definitely suffering. A little more fresh snow is forecast for the next few days, but not enough to get excited about. Elsewhere it's a similar picture across Japan. Nozawa Onsen (60/240cm) has warm temperatures and blue skies. It did get 18cm all in one fall last Thursday so had a bit of a powder morning on Friday but otherwise nothing.

USA The rate of snowfall has finally slowed in the US after more than six weeks of almost constant heavy snow across much of the nation. The top of the US snowfall league continues to be dominated by California ski resorts with nine of the top 10 all in the famous Western ski state, with Mammoth (406/584cm), where there's still more than three months of the ski season to run, topping the table (the other is Mt Rose, just over the border in Nevada). All ten have at least 4.5m (15 feet) of snow lying on their upper slopes. Where it has been snowing this week (and continues to do so) is up in Alaska where the Alyeska ski area (43/381cm) has posted 195cm (6.5 feet) of fresh snowfall in the past five days alone. The most in the world over the past week.

CANADA Temperatures have been climbing in Canada so there's been very little fresh snow, and instead very springlike conditions with even mountain tops seeing double-digit positive temperatures during the daytime in parts of BC and Alberta. The deepest snow continues to be on the eastern side of the country in Quebec where Mont Tremblant (544/544cm) tops the Canadian snow depth table although with stats little changed from a week ago. Over on the we4st its warm in Whistler (243/243cm) with temperatures expected to hit 17C in resort today and 10C up on the higher ski slopes but the rest is fully open with good conditions in the mornings and slightly cooler weather expected later this week.

EUROPEAN WEATHER OUTLOOK After a snowy first three weeks of March which built to a bit of a climax at the end of last week, the next seven days are looking fairly benign across the Alps with very little snowfall in the forecast up to the weekend, with the possibility of the next (light) snow showers in almost a week's time next Monday/Tuesday. It's the same picture right across the Alps in Austria, France, Italy and Switzerland in the Alps, Dolomites and Pyrenees with temperatures warming through the week, although still looking like they'll remain subzero much of the time above 2000m, but climbing up towards 10C at lower elevations down at resort level in the afternoon by Friday, so expect sticky lower slopes after lunchtime for the start of spring. The weather forecast continues to be a mixed bag in Scotland with valley temperatures looking to be more consistently above freezing for the rest of March and some rain in the forecast, along with more strong winds, but there is also some more snowfall expected and hopefully with the newly accumulated snowpack the slopes will withstand warmer temperatures for the time being.

NORTH AMERICAN WEATHER OUTLOOK It does look like quite a snowy week ahead once again in much of the Western US with 20-40cm of snowfall forecast by the weekend in parts of Colorado and California. There could be some snow in the East to with smaller, but still significant, snow (10-20cm) likely in states including New Hampshire and Vermont. Over the Canadian border, it's a fairly similar picture with 10-30cm expected for mountains in BC and Alberta and 10-20cm more in the East at resorts like Mont Tremblant. However, the snow in the west is not expected until later this week, making it details a little less certain.