Смотреть
все фотографии из Mount Dobson (24)
|
фото из New Zealand (447)
|
Стартовая страница фото-галереи

Закачать новое фото из Mount Dobson | остальные ski resort
Фото Mount Dobson: Back Bowl, снятое Snow Forecast Admin.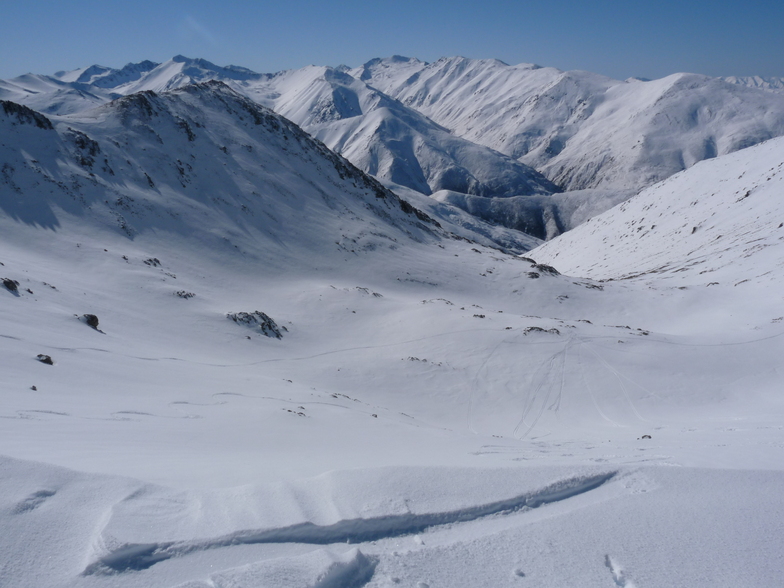 Back Bowl
New Zealand | Mount Dobson
Средний рейтинг:

3.0

(жмите на звезды, чтобы оценить)
For untracked off-piste at Dobson, you can always drop into the back-bowl just 30m from the top of the chair. The only downside: a minute of going down can easily lead to an hour of climbing back up so most just drop the first face and then climb back. Much easier with skins on touring skis or a split.