Смотреть
все фотографии из Turoa (52)
|
фото из New Zealand (454)
|
Стартовая страница фото-галереи

Закачать новое фото из Turoa | остальные ski resort
Фото Turoa: Out West , снятое Chris Conway.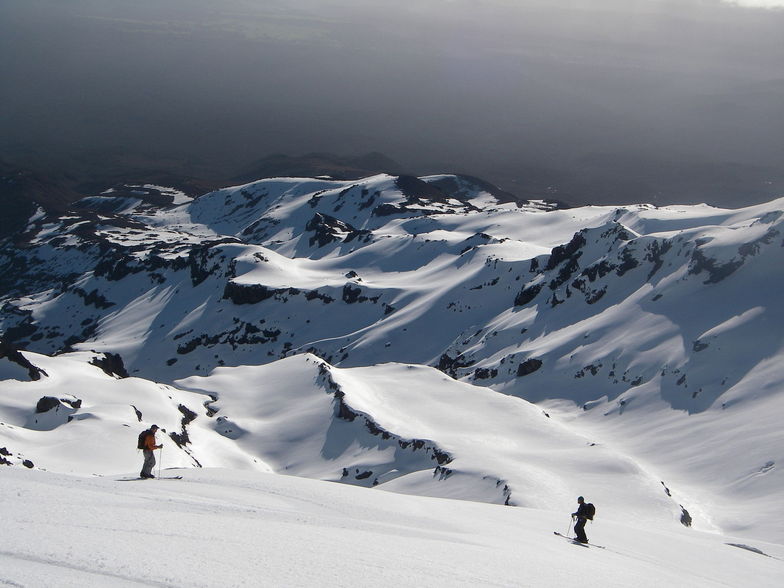 Out West
New Zealand | Turoa
Средний рейтинг:

3.2

(жмите на звезды, чтобы оценить)
This shot was taken late in the day returning from a traverse to Whakapapa ski area in September 2008. Spring skiing on Ruapehu is as good as it gets. Skiers are Hans Hjelde and Tim Haggerty. Hans runs full and half-day backcountry tours on Ruapehu based out of Turoa - he can be contacted through the ski area.